DINNER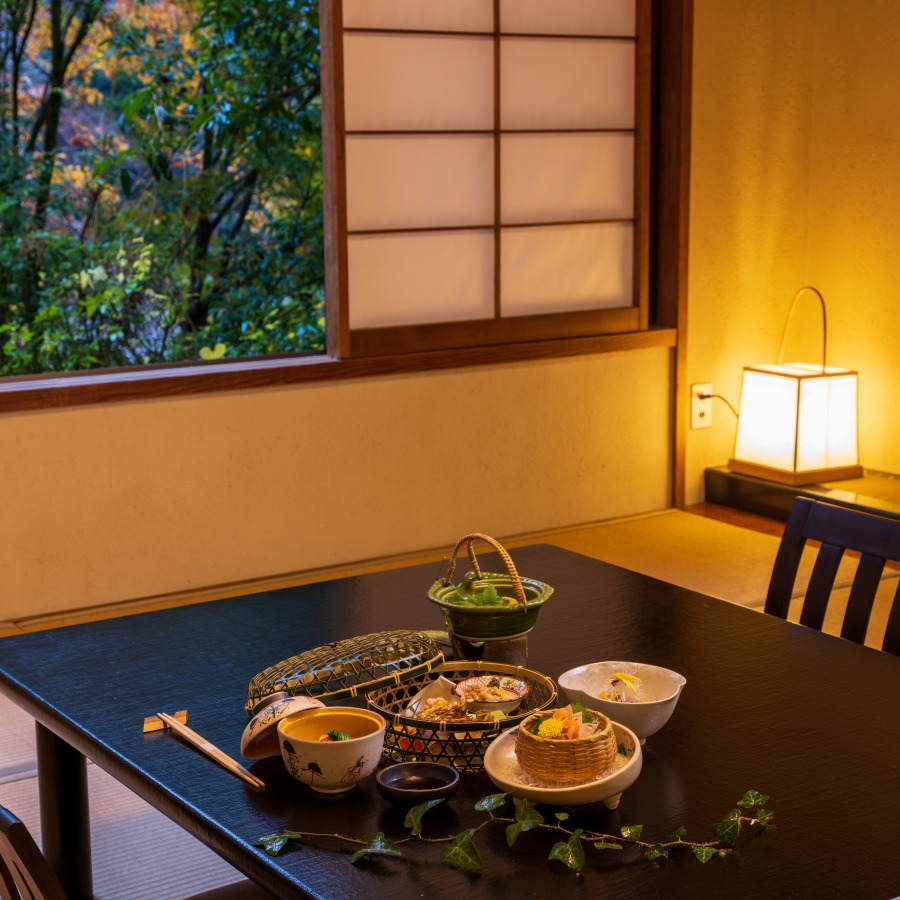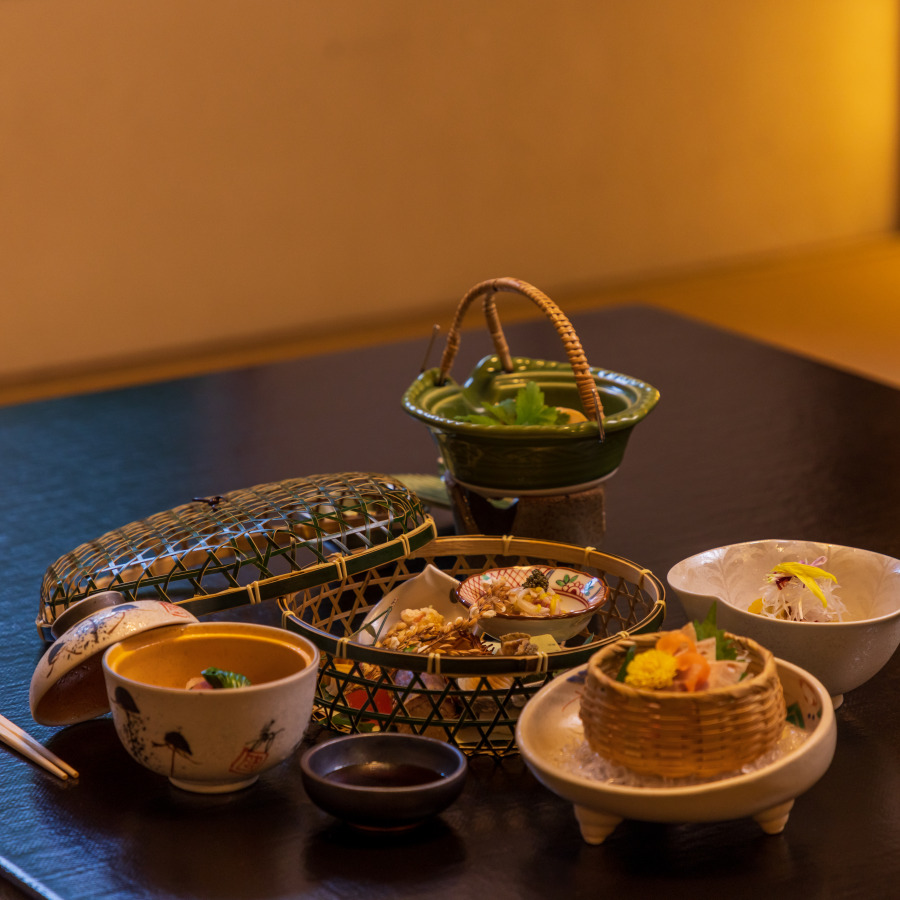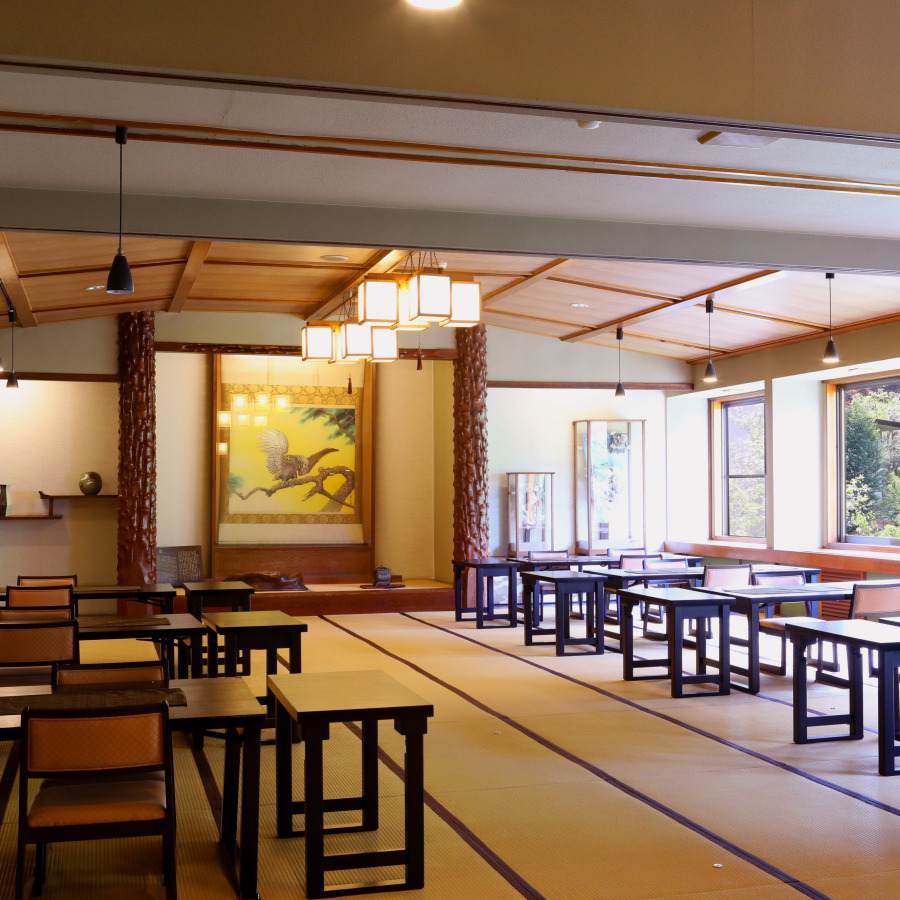 About hoeiso dinner with pheasant meat, fish, vegetables and fish stock and pheasant sto

Pheasant meat is a kind of chicken meat.
We serve pheasant meat that is both tasty and mild. It is known for being a healthy meat that is lean, hearty, and rich in protein and amino acids.The broth from the pheasant meat is also very mild and tasty.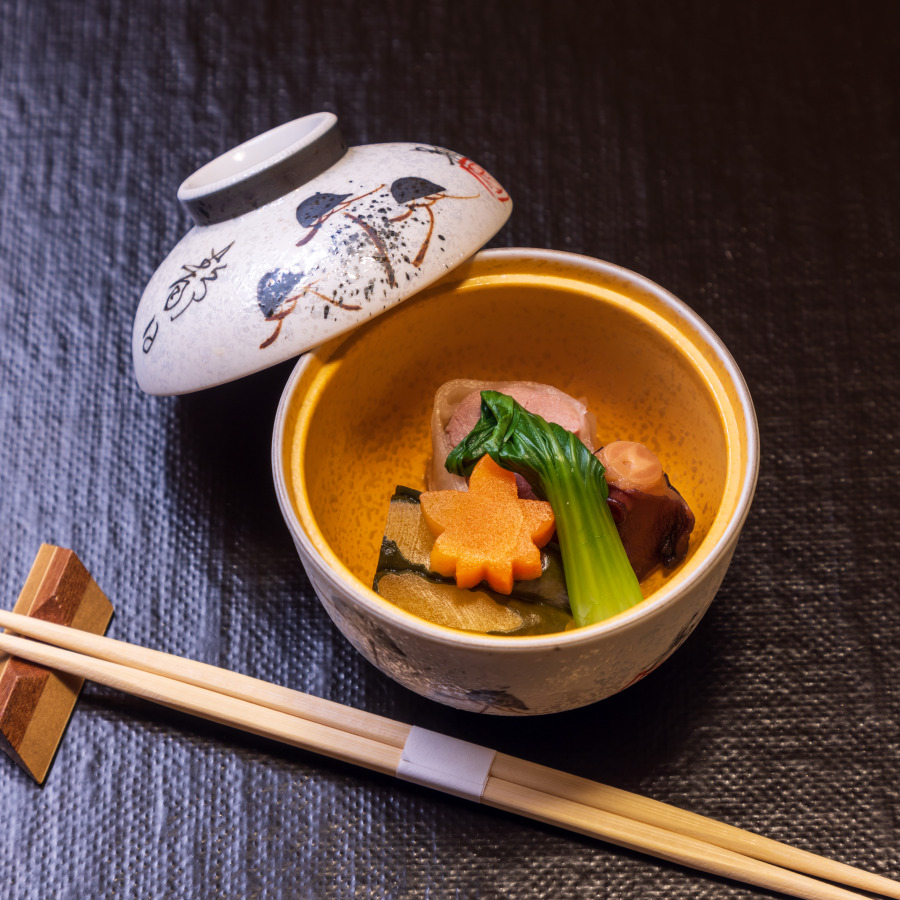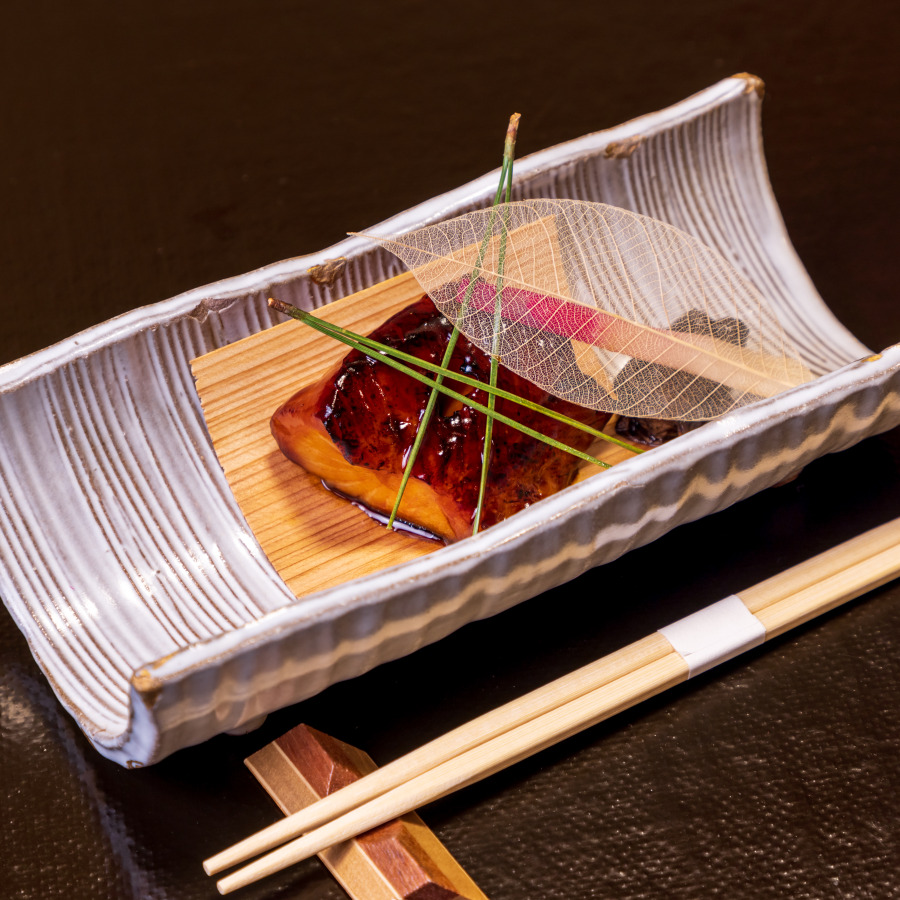 Hoeiso specialty, pheasant dishes
NOTICE …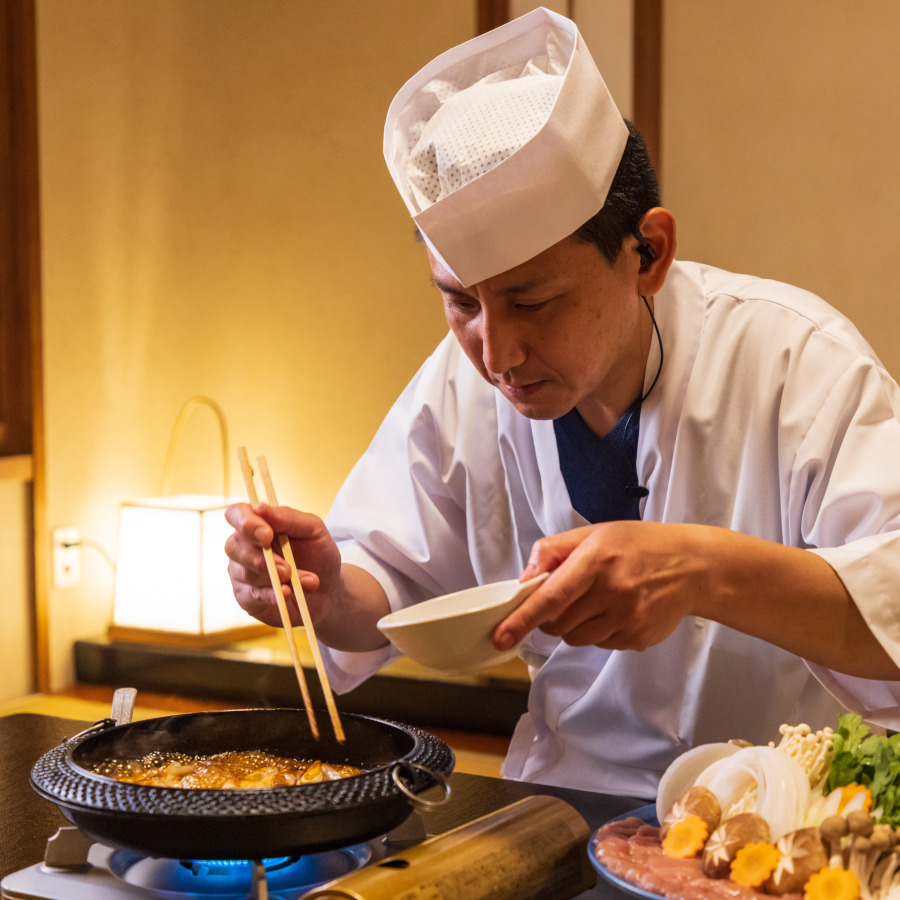 NOTICE …*We cannot fully guarantee that our meals are free of allergens as our kitchen and its utensils are used to make manyother kinds of menuitems as well. As such,  the menu items at this ryokan/establishment are not an allergen-free menu. Thank you for your understanding.

Guests must check in by 18:00 to eat dinner at our hotel. Guests who check in after this time may not be served dinner, and no refund wil be given.
(Please understand that we would like to serve fresh meals for our guests, so we ask for your cooperation and understanding)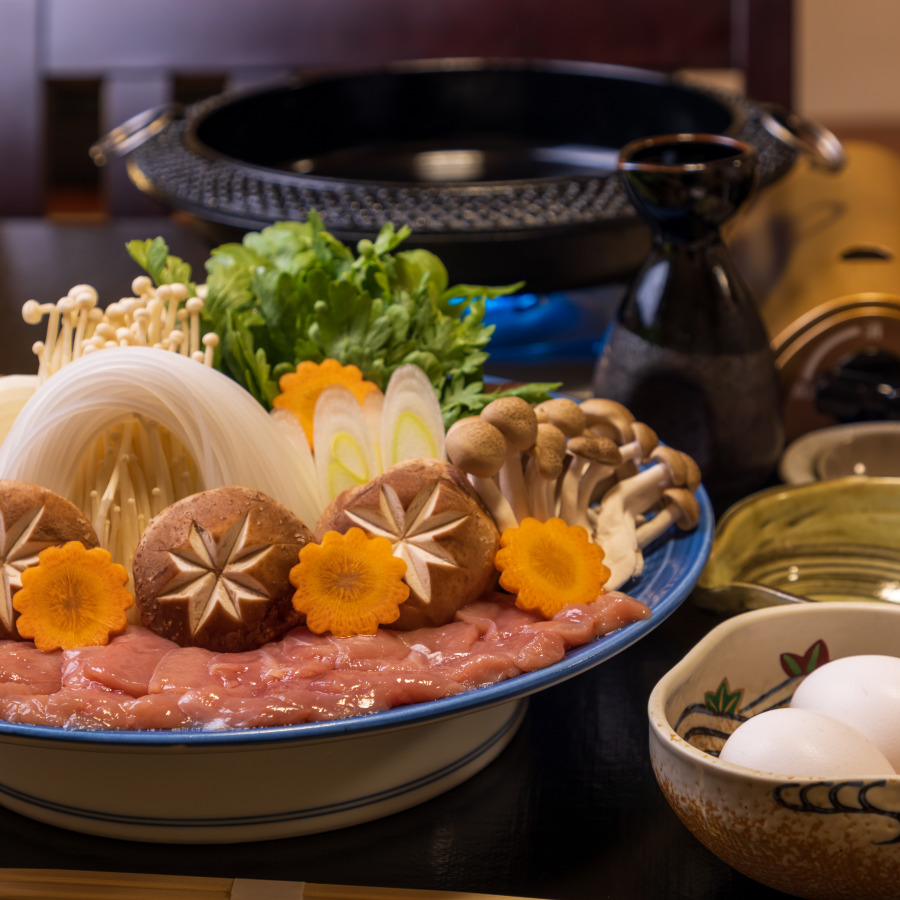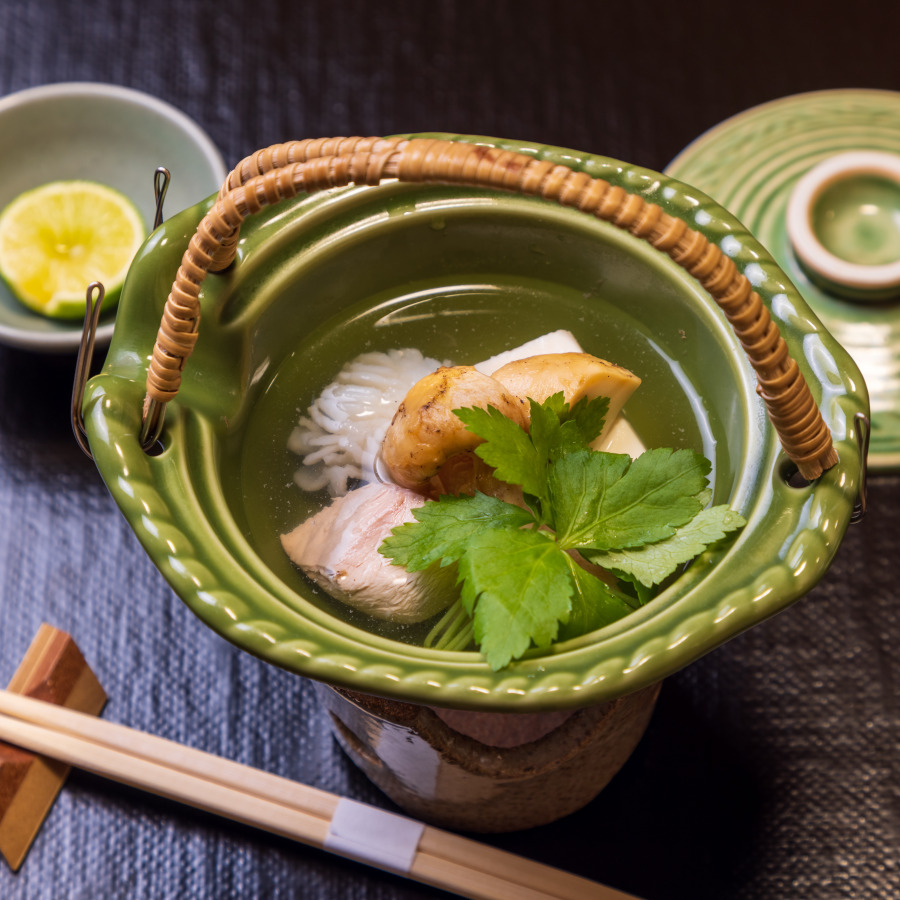 Restaurant overlooking Yusaka Mt.