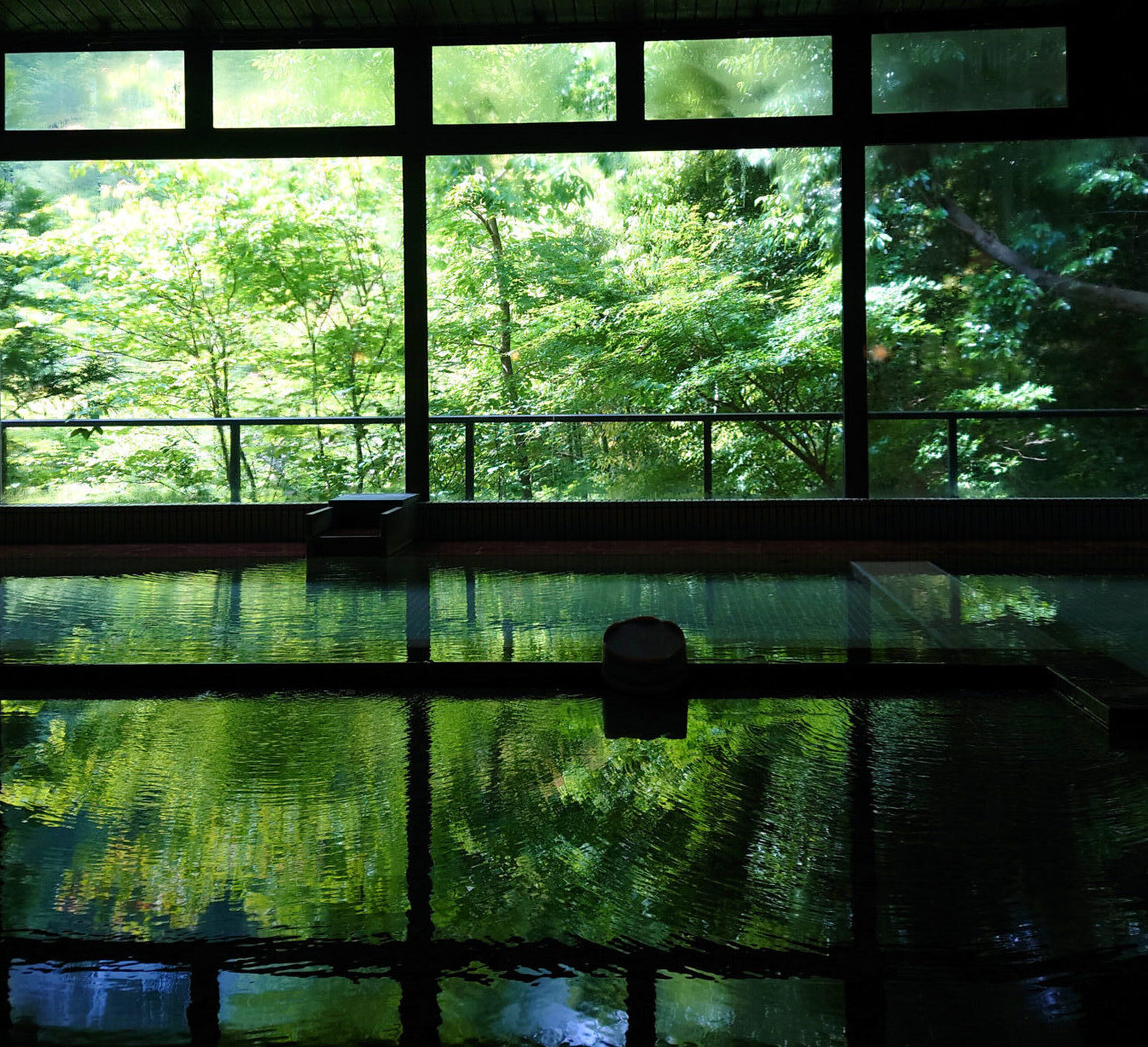 PUBLIC BATH
the changing colors of the four seasons.The hot spring water boasts one of the highest levels of alkaline in the Hakone area, making it very good foryour skin.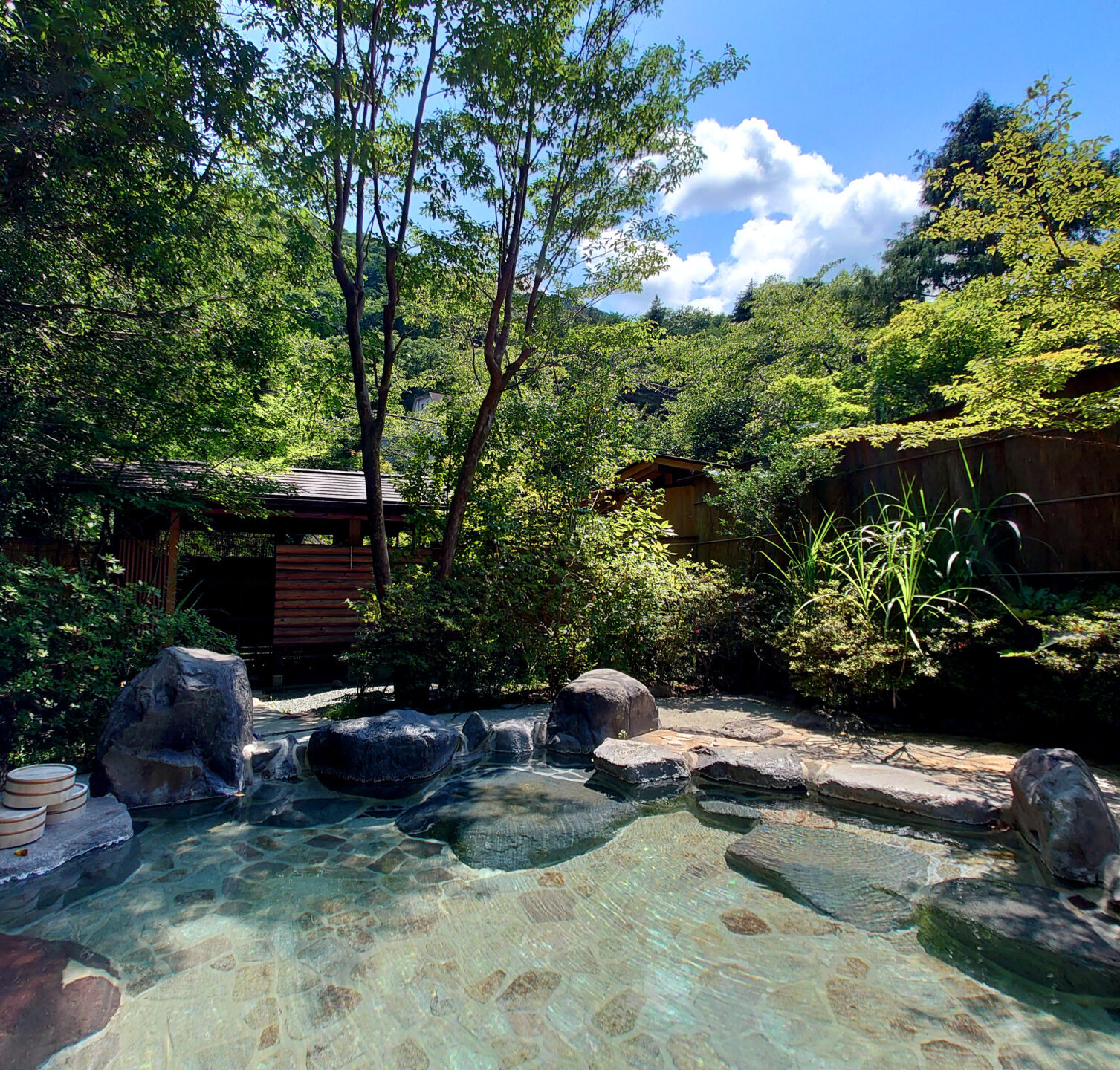 OPEN-AIR BATH
Our open-air bath is surrounded by nature. Located beside a clear stream and enveloped by the mountains of the Hakone-Yumoto area, it feels like

a mythical paradise.Soak leisurely in the soothing waters, while listening to the chirping of birds and enjoying beautiful mountain views that showcase
HOT SPRING BATHING IN NATURE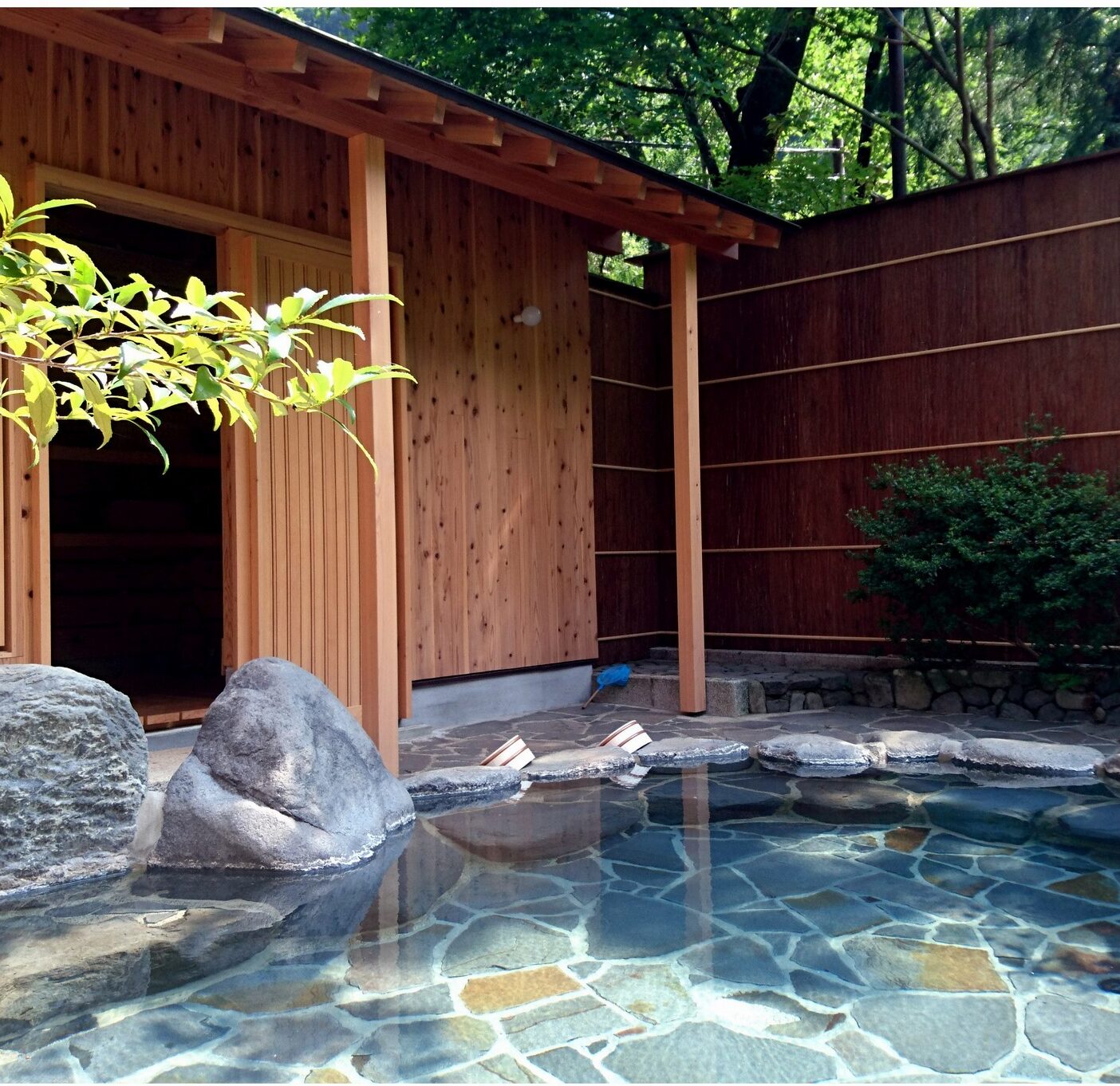 FEMALE
Indoor Public Bath
3:00pm - 12:00 (midnight)
6:00am - 10:00am,   

Open-Air Hot Spring Bath
3:00pm - 7:30pm
6:00am - 9:30am,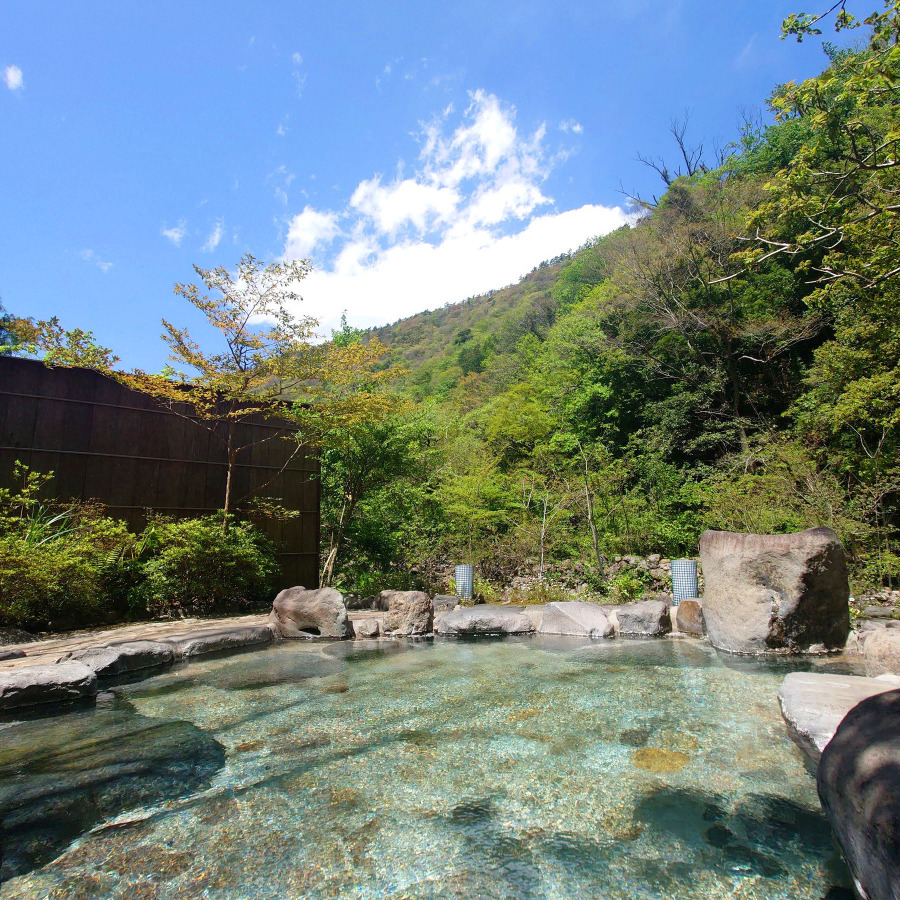 MALE
Our onsens are constantly filled by pure hot spring water that flows direct from the source, with overflow water being discharged into the river.

Please note that to preserve the natural environment, the open air bath does not have a shower, soap, etc.

Please enjoy soaking away your travel weariness in the traditional hot spring bath, surrounded by the magnificent natural scenery.