K I J I T E I  H O E I S O
Surrounded by Mountains and Nature in the Hakone-Yumoto Area.
Hoeiso is a quiet and peaceful Japanese ryokan, surrounded by beautiful mountains andlush-green nature. We invite you to relax and allow the tranquility
of the surroundingsto soothe your body and soul. Escape from the hustle and bustle of daily life, listen
to the sounds of nature, and enjoy a traditional Japanese lodging experience.

Hot Spring
Our open-air bath is surrounded by nature. Located beside a clear stream and enveloped by the mountains of the Hakone-Yumoto area, it feels like

 a mythical paradise.Soak leisurely in the soothing waters, while listening to the chirping of birds and enjoying beautiful mountain views that showcase

 the changing colors of the four seasons.
The hot spring water boasts one of the highest levels of alkaline in the Hakone area, making it very good for your skin.
Our onsens are constantly filled by pure hot spring water that flows direct from the source, with overflow water being discharged into the river.
 Please note that to preserve the natural environment, the open air bath does not have a shower, soap, etc.
 Please enjoy soaking away your travel weariness in the traditional hot spring bath, surrounded by the magnificent natural scenery.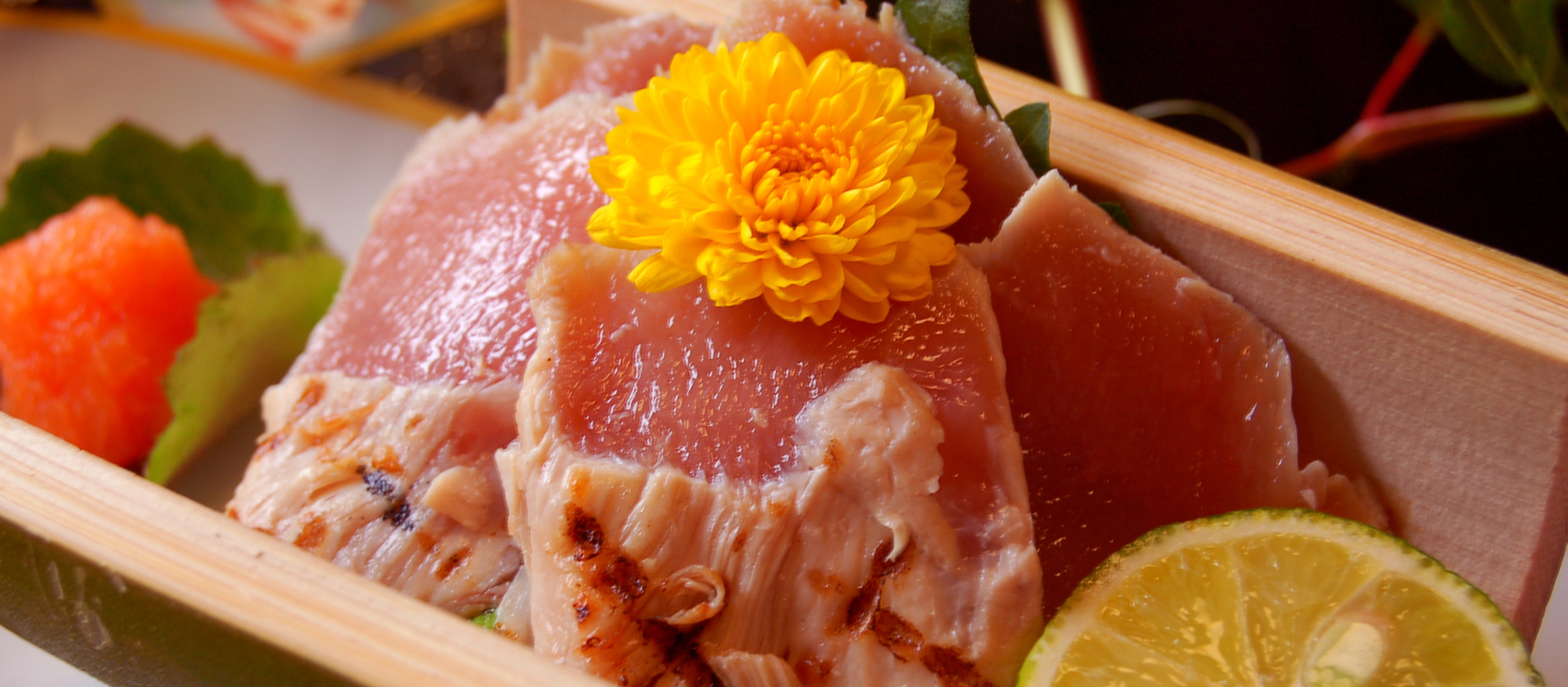 Cuisine
 We serve pheasant meat that is both tasty and mild. It is known for being a healthy meat that is lean, hearty, and rich in protein and amino acids.
 The broth from the pheasant meat is also very mild and tasty.
 Since our ryokan's inception, we have raised around 3,000 pheasants on the grounds of our property.
 We order our pheasant meat from an affiliated farm, Kihoku Kiji Kobo. (The farm is located in Kihoku Town, which is in Ehime on Shikoku Island, Japan)
NOTICE …*We cannot fully guarantee that our meals are free of allergens as our kitchen and its utensils are used to make manyother kinds of menu
items as well. As such,  the menu items at this ryokan/establishment are not an allergen-free menu. Thank you for your understanding.
NOTICE …*Guests must check in by 18:30 to eat dinner at our hotel. Guests who check in after this time may not be served dinner, and no refund wil be given.
(Please understand that we would like to serve fresh meals for our guests, so we ask for your cooperation and understanding)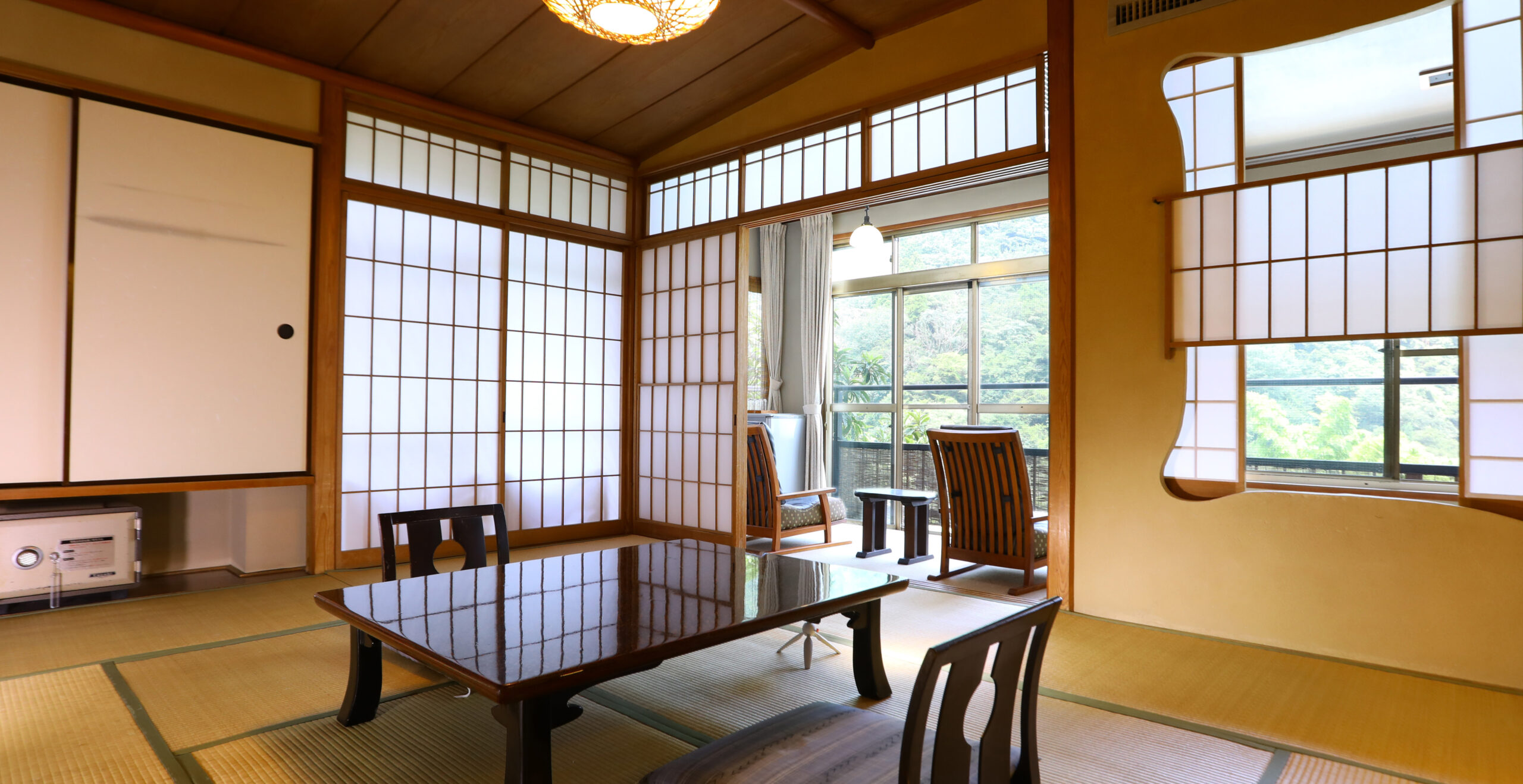 Guest Rooms
The guest rooms at Hoeiso, surrounded by lush greenery and offering a traditional Japanese experience, stir up feelings of nostalgia of times gone by.
 Staying in the mountains allows one to forget about time itself as you gaze out upon the clouds drifting by above the ravine and forest.
 Escape from the hustle and bustle of the city and reset your body and soul.
 Our Japanese style rooms have one main room plus a second room separated by a sliding door.
A main building guest room
Check-in: 15:00 check-out: 11:00 18 rooms where are different made are the layouts that each is individual, and all the
  windows turn to the garden, and a view improves very much one by one. I have you take a meal leisurely in the large room
 
  of two ken of continuances and prepare for various things such as stage chair or Bet by hope Wi Fi is usable in a room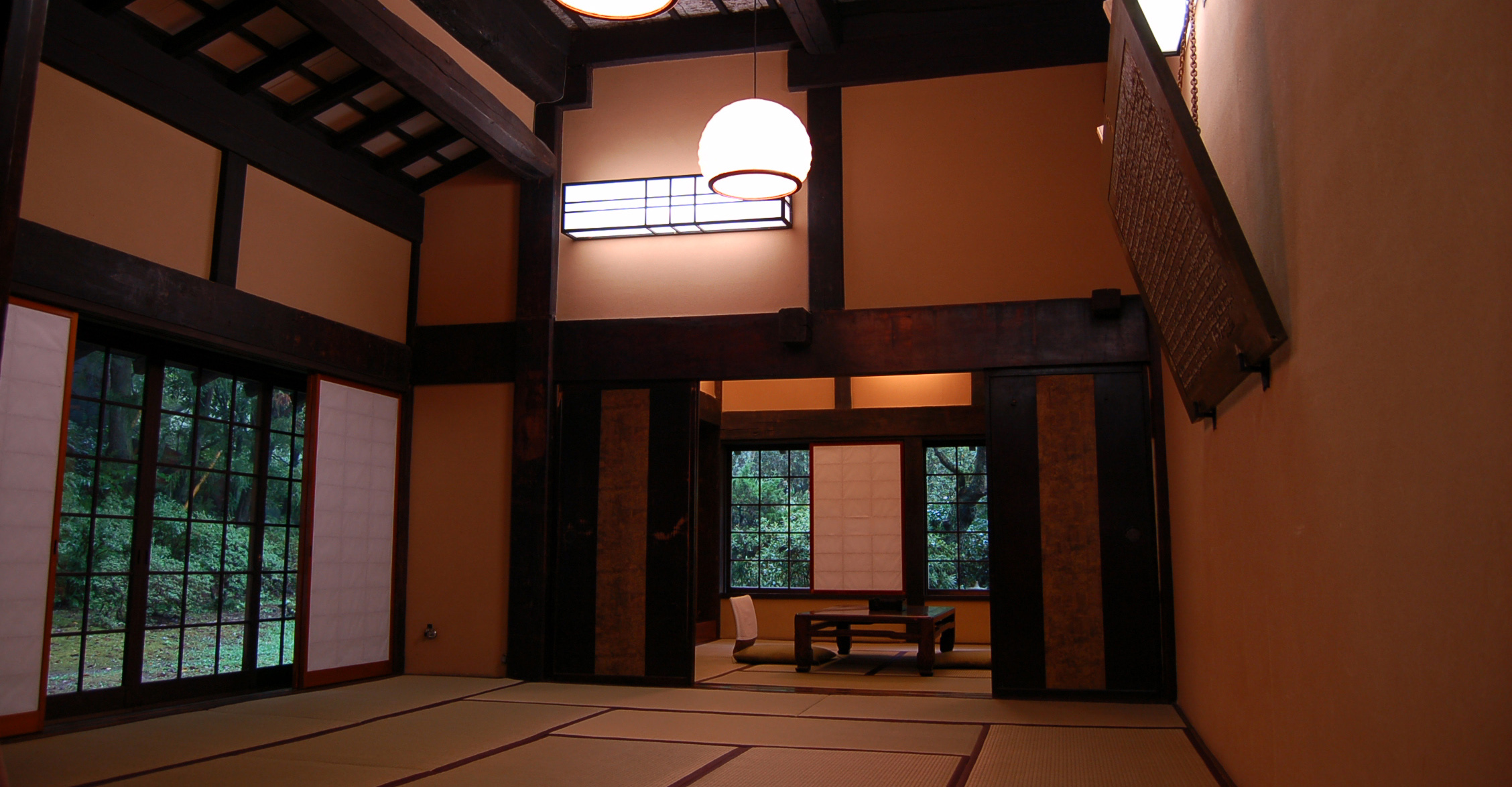 Kijitei Cottage – Stand Alone Guest Cottage
We also have a stand alone guest cottage, that has been converted from a traditional Japanese farmhouse. Built in the distinct architecture of a
 Gassho-style house, it is a rare and important cultural building.
 These style of houses were common from the 17th century up until the start of the 20th century, but few remain these days.
 We had the house transferred here from a village in Gifu prefecture which is renowned for these types of houses. Some of the villages in Gifu are
  designated as world heritage sites due to the unique cultural importance of these houses.
 The cottage has a high ceiling with a steep sloping roof, and makes the perfect getaway for larger groups wishing to have a memorable and traditional
  Japanese experience.
Access
Odakyu Line 
Station → Odakyu Romance Car → Hakone-Yumoto Station
Shinkansen Line
Tokyo Station or Nagoya Station→Odawara Station →Hakone Tozan Line → Hakone-Yumoto Station
From Hakone-Yumoto Station to HOEISO
Hakone- Yumoto Station →Hotel Round shuttle bus–About 10 min   "B"CourseSoundori leaving at15 and 45 every hour.  
K line bus→Hakone Tozan Bsu